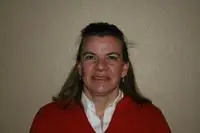 Judy Zimbelman is a social worker specializing in family work, and maintains a private practice in Sioux Falls, SD.
With over 17 years experience as a clinician, Ms. Zimbelman is currently serving as a private practitioner working with families. Among her areas of expertise are custody evaluations, adoption home studies, mediation, and parenting coordination.
Judy Zimbelman has been in private practice since 2007. Previously, she worked for agencies in Sioux Falls and provided the same types of services. Additionally, Ms. Zimbelman has experience working in the federal court system. Although the majority of her work is in the Sioux Falls area, Ms. Zimbelman has worked with families and court systems in the eastern area of South Dakota. She is interested in providing services to people of all income levels. Please contact her to make fee arrangements.
Education
Masters of Social Work: University of Nebraska at Omaha: 1994
Bachelors of Social Work: Sioux Falls College: 1986
Additional Training
AFCC Conference, : Washington DC, 2007
How to Conduct Custody Evaluations: Atlanta, GA., 2002
License, Certifications & Awards
South Dakota Social Work License: MSW, CSW-PIP, certified social worker, eligible to engage in private independent practice
Professional Activities and Memberships
AFCC, Association of Family and Conciliation Courts
NASW, National Association of Social Workers